The Otford Village Fete will be hosting two music stages bringing you all day entertainment from local artists and bands. Our Down to Earth Music Tent will be playing all day - pull up some grass and enjoy a beverage from the beer tent - the perfect way to spend a sunny bank holiday. Or for a quieter pace you can have a lovely afternoon tea while we entertain you in the main hall.
The Fete Committee would like to thank Down to Earth Trees Ltd for, once again, sponsoring our outside music stage.
Gary performs the songs made famous by Elvis Presley covering the major three decades of his career.
A not-for-profit making organisation set up to promote mental wellbeing in young people over the age of 16 through music. Their aim is to provide a relaxed atmosphere to encourage musical interest and creativity.
www.thelewisproject.org.uk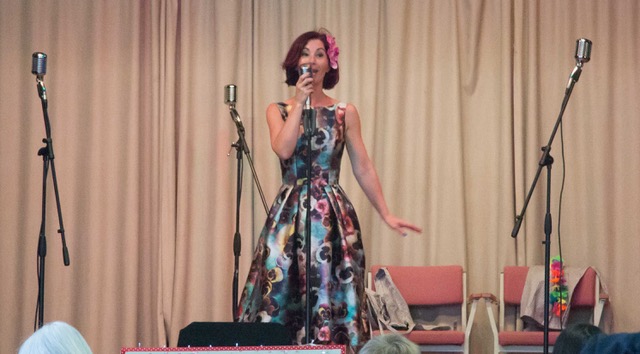 Miss Vintage (Sarah Barker)
Sarah studied at the Italia Conti Academy of Theatre Arts before sharing in the musical 'Joseph & his Amazing Technicoloured Dreamcoat' with Phillip Schofield followed by a six-month tour of Hollywood and Broadway with Wayne Sleep. Now returning to her roots Sarah has built up a reputation as a great jazz singer.
www.missvintage.me
Part of Darent Valley Youth Music, the Phoenix Jazz band introduces young people to the excitement of playing jazz music. Our repertoire is enormous, covering virtually the whole period of Big Band music from jazz to swing to film and TV theme music and song covers.
Our very own Ukulele Orchestra will be playing at the fete. Great fun, they will have you singing along with them as they knock out some classic tunes. From Johnny B. Goode, A Horse with No Name, and the ever popular Make Me Smile.